13. Hollow Earth Chronicles
Episode I: The Dark Chambers
Is there a world of mystery and super-naturalism hidden inside the earth? Does the Bible specifically document that dark satanic activity is ramping up beneath the earth's surface?
Elite secret occult societies, as well as governments and religions of the world have been seeking this hidden realm in their efforts to gain power and enlightenment since the days of the flood, and it's time we investigate…
The Dark Chambers is an action packed documentary film that excavates the ancient stories, oral traditions and religious beliefs surrounding the hollow earth complex; spotlighting the realm of the immortals, hybrid creatures, civilizations of giants and strange entities inhabiting these dark chambers. The adventure includes inner earth expeditions, underworld journeys, alleged entrances, UFO battles and most importantly, a biblical perspective of what exactly is going on beneath the shell that we live on.
For links

To their
Website, Video's,
YouTube channel:
A Couple of their Video's
14. Underground Bases D.U.M.B.
Timothy Alberino analyzes Deep Underground Military Bases, and the amazing testimony of Phil Schneider. The Late Phil Schneider, a retired US government geologist, talks about his days building deep underground bases for the government. Underground Bases, UFO's and Aliens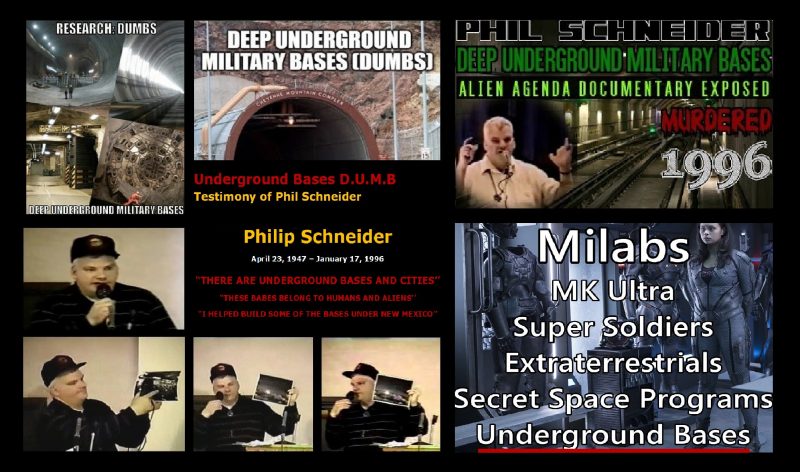 For links

To their Website, Video's, YouTube channel:
A Couple of their Video's
15. Documentaries from L.A Marzulli
L.A. Marzulli – Author, speaker and lecturer. L.A. Marzulli takes a in depth look at the Bible, nephilim, aliens, angels and Biblical prophecies.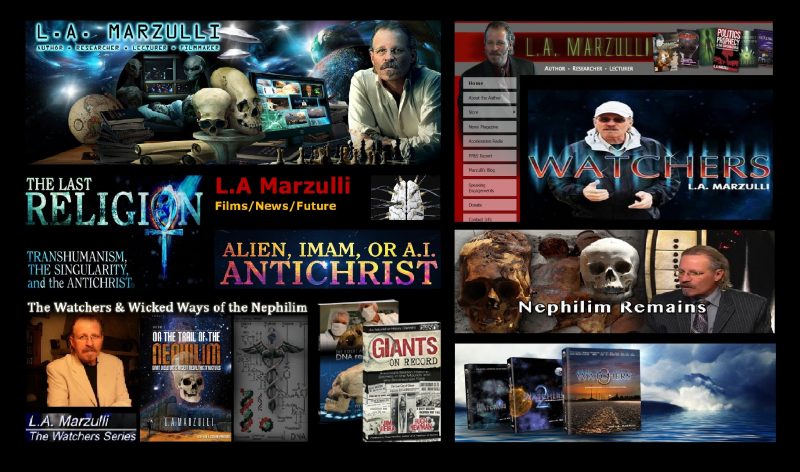 For links

To their Website, Video's, YouTube channel:
A Couple of their Video's
16. Book: THE GENESIS 6 CONSPIRACY
Gary Wayne, author of The Genesis 6 Conspiracy: How Secret Societies and the Descendants of Giants Plan to Enslave Mankind, details the role of modern-day Nephilim in Satan's plan to install the Antichrist at the End of Days. Gary Wayne is a Christian contrarian who has maintained a lifelong love affair with biblical prophecy, history and mythology. His extensive study has encompassed the Bible and Gnostic scriptures, the Qur'an, the Bhagavad Gita, Gilgamesh and other ancient epics, language etymology, and secret society publications.
For links
To their
Website, Video's,
YouTube channel:
A Couple of their Video's