13. Great Sermons & Bold Preaching & Preachers.
On this Page you can find Bold Preachers, Their Video's, Websites, Ministries, Sermons. You als can Find a Playlist Full off Great Sermons & Bold preaching. "For the Preaching of the Cross is to them that Perish Foolishness; but unto us which are Saved it is the Power of God." 1 Corinthians 1:18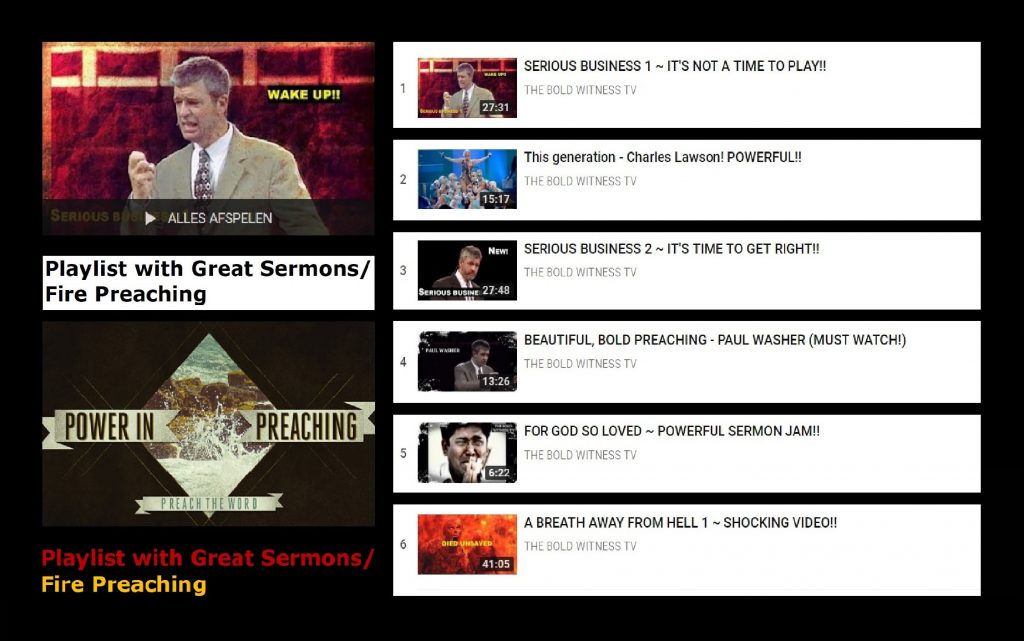 To See this Page
Click Below
A Couple Video's you Can Find on this Page
14. False Teachers, & False Doctrine Exposed.
On This Page you can find Information on False Teachers, And Doctrine! Watch Video's that explain and exposes! Website That explain and Exposes! Jesus warned us that al lot of false teachers en doctrine shall come before his return. "Beware of false prophets, which come to you in sheep's clothing, but inwardly they are ravening wolves." Matthew 7:15 & "For such are false apostles, deceitful workers, transforming themselves into the apostles of Christ. And no marvel; for Satan himself is transformed into an angel of light. Therefore it is no great thing if his ministers also be transformed as the ministers of righteousness; whose end shall be according to their works." 2 Corinthians 11:13-15 This are just a few of the many Warnings the Bible gives about this Topic.
To See this Page
Click Below
A Couple Video's you Can Find on this Page
David J Lynn is a Planting, Pastoral, and Evangelistic figure who has been used to ignite the fire of Evangelism amongst believers and plant Churches and Para-Church Ministries throughout the world. David came from a non-denominational Evangelical background and has been in Planting ministries and Pastoral Ministry for 19 years. He studied theology and pastoral care at both the University of Toronto and Tyndale University and Seminary, has obtained a Master's Degree in Theology, and is currently pursuing a PhD in Religious Studies. He also serves as a Chaplain within one of Toronto's major Hospital's. David is the founder of Christian Positive Space, Stop Bullying Christians Now!, the Dundas Square Church, Christ's Forgiveness Ministries, and author of Avoiding and Escaping Relational Ruin, Christ's Forgiveness Bible Studies Series.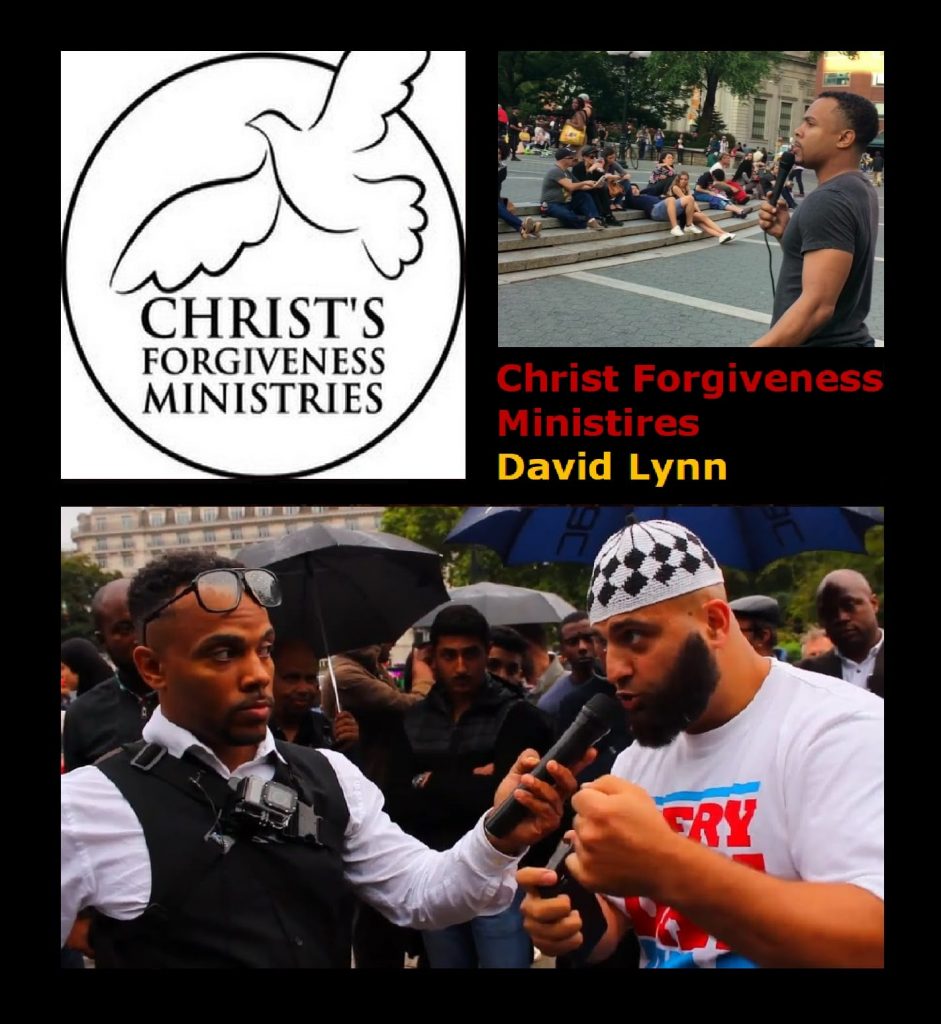 For links

To their
Website, Video's,
YouTube channel:
Playlist with
Deliverance video's
A Couple of their Video's