Acts 17 Apologetics is a Ministry Confronts Islam, Debates Islam, Discuss issues with Muslims. Try to reach them with the Gospel.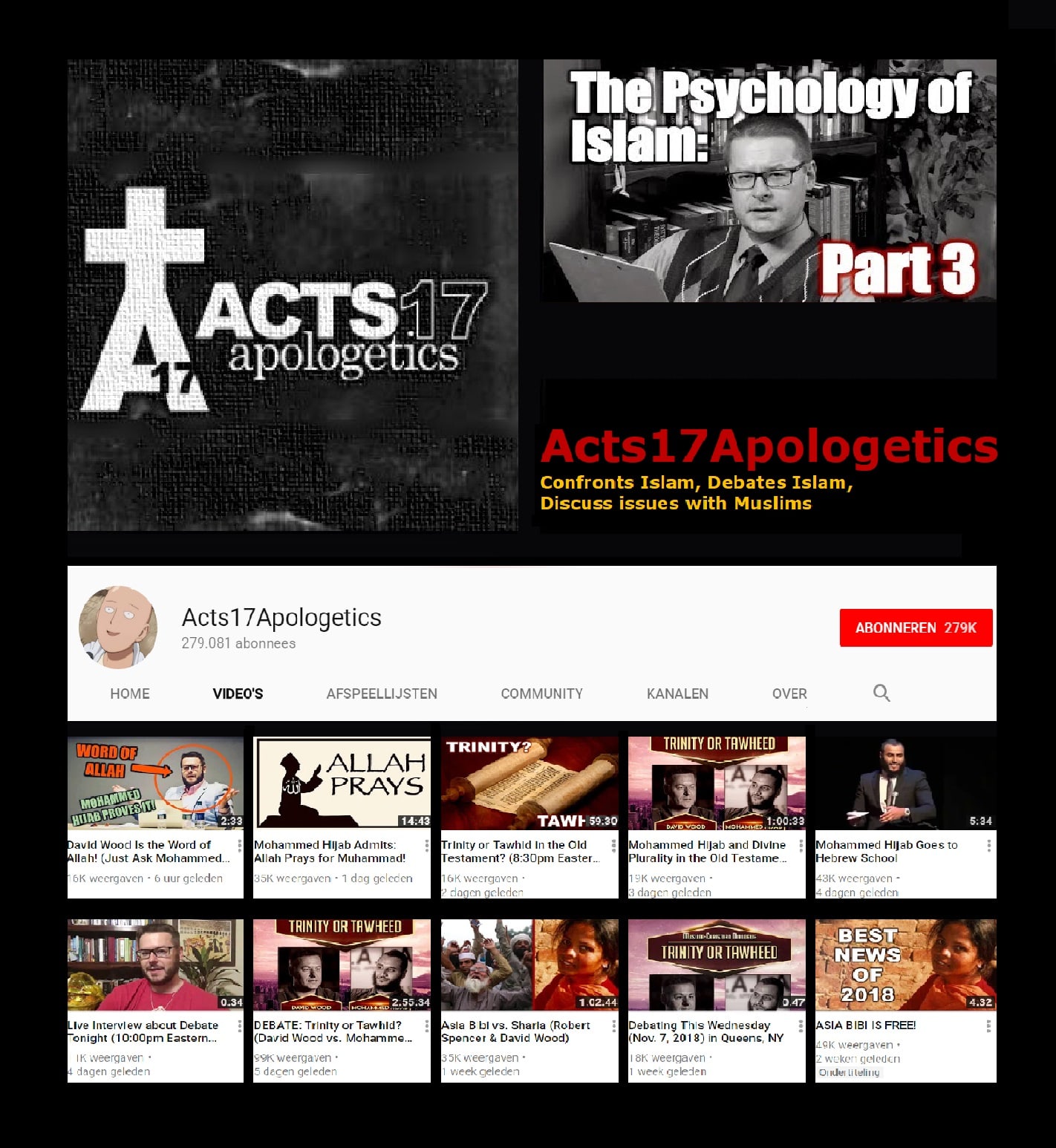 For links

To their
Website, Video's,
YouTube channel:
A Couple of their Video's
Messiah is Coming! Prepare the Way of the Lord! Repent, Urgent End-time Prophecy, End Times, Prophecies from Heaven, Prophecies from Jesus, Yahushua, Words from the Heart of Jesus, Yahushua, Messages that teach and encourage as well as warn of repentance, Messages to Edify the Church, Prophetic dreams and visions, Spiritual Warfare Prayers, Prayers for the Lost, A journey into the Heart of our Father.
For links

To their
Website, Video's,
YouTube channel:
omegaman radio featuring the OMEGAMAN was established in 2010 and is home of the Marathon Broadcasts heard nightly on omegamanradio featuring LIVE guests who preach the Gospel of Jesus Christ, cast out devils and pray for the sick to be healed in Jesus Christ Name. Shannon Ray Davis, aka omegaman, is a Internet Exorcist and has produced over 5,800 LIVE shows since launching this channel. If you are interested in the subject of missionary evangelism, casting out devils, supernatural healing, endtime prophecy, Biblical archaeology and even Bitcoin and cryptocurrencies then omega man radio is the channel for you.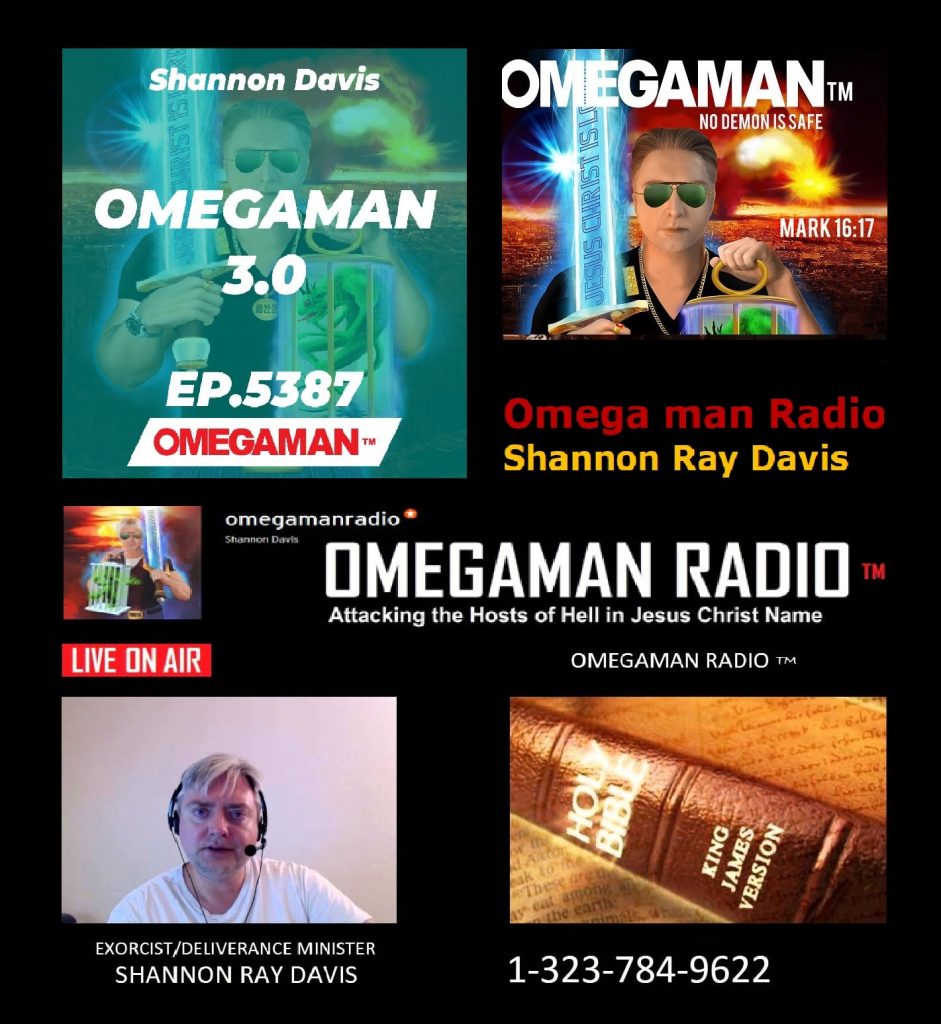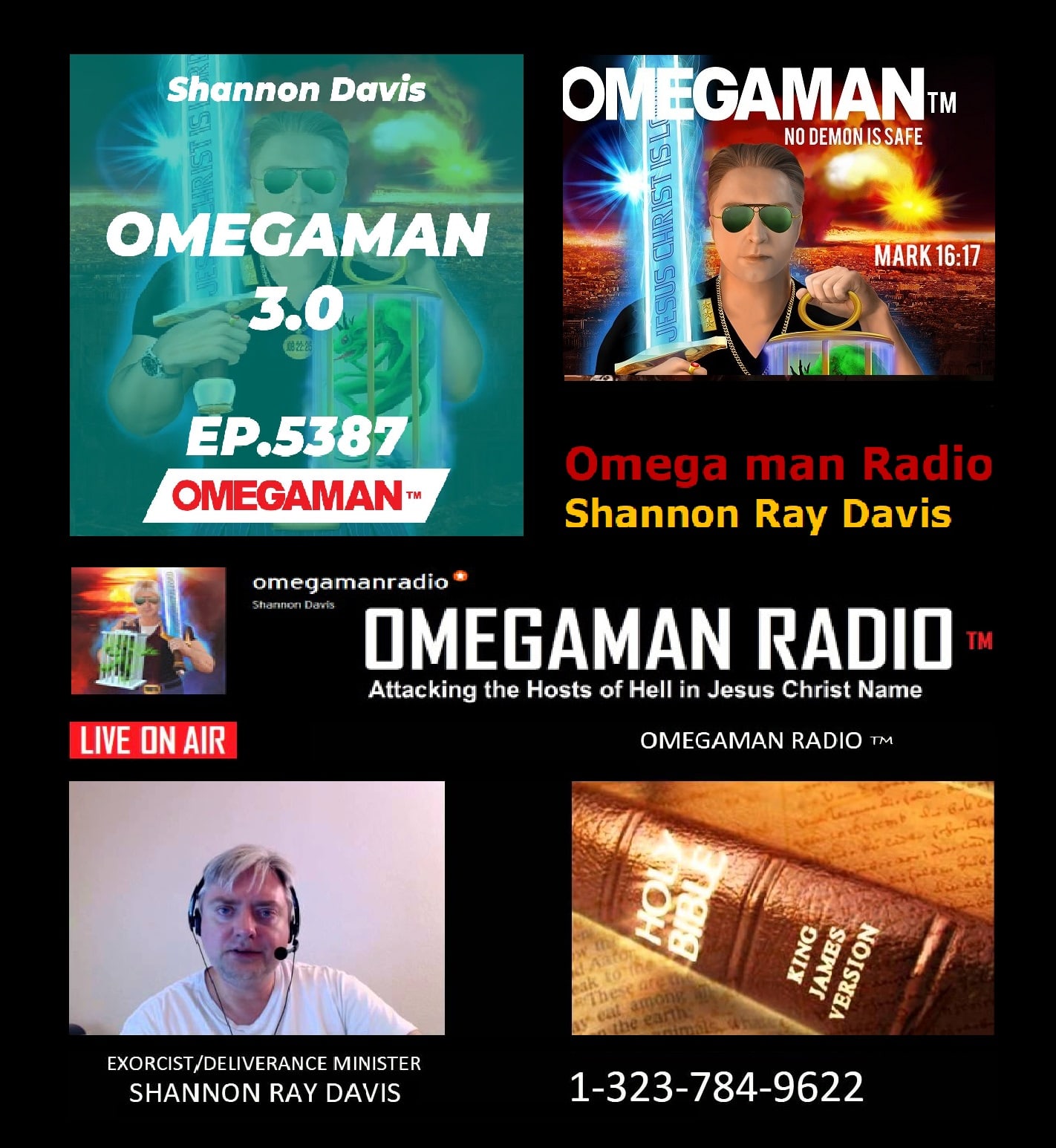 For links

To their
Website, Video's,
YouTube channel:
An Example of one of their Prayers/Deliverance