Paul Washer became a believer while studying at the University of Texas. After graduating, he moved to Peru and served there as a missionary for ten years, during which time he founded the HeartCry Missionary Society in order to support Peruvian church planters. HeartCry's work now supports indigenous missionaries throughout Africa, Asia, Europe, the Middle East, Eurasia, North America, and Latin America.
Paul now serves as one of the laborers with the HeartCry Missionary Society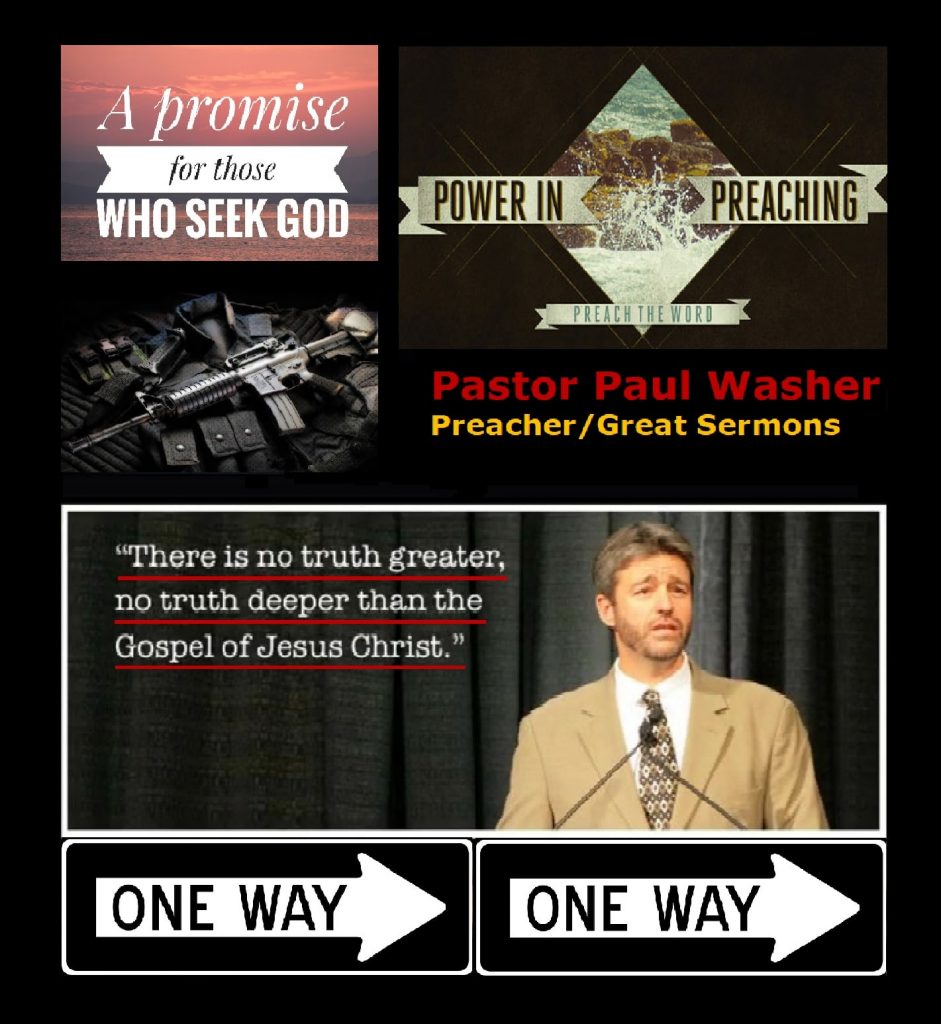 For links

To their
Website, Video's,
YouTube channel:
A Couple of their Video's
David Ray Wilkerson (May 19, 1931 – April 27, 2011) was an American Christian evangelist, best known for his book The Cross and the Switchblade. He was the founder of the addiction recovery program Teen Challenge, and founding pastor of the non-denominational Times Square Church in New York City.
Wilkerson's widely distributed sermons, such as "A Call to Anguish", are known for being direct and frank against apostasy and serious about making the commitment to obey Jesus' teachings. He emphasized such Christian beliefs as God's holiness and righteousness, God's love toward humans and especially Christian views of Jesus. Wilkerson tried to avoid categorizing Christians into distinct groups according to the denomination to which they belong..
For links

To their
Website, Video's,
YouTube channel:
Playlist

with
Great sermons:
A Couple of their Video's
Pastor Lawson teaches from the King James Bible, follows the old paths, and rightly divides God's Word. Jeremiah 6:16 Thus saith the LORD, Stand ye in the ways, and see, and ask for the oldpaths, where is the good way, and walk therein, and ye shall find rest for your souls. But they said, We will not walk therein. 2 Timothy 2:15 Study to shew thyself approved unto God, a workman that needeth not to be ashamed, rightly dividing the word of truth.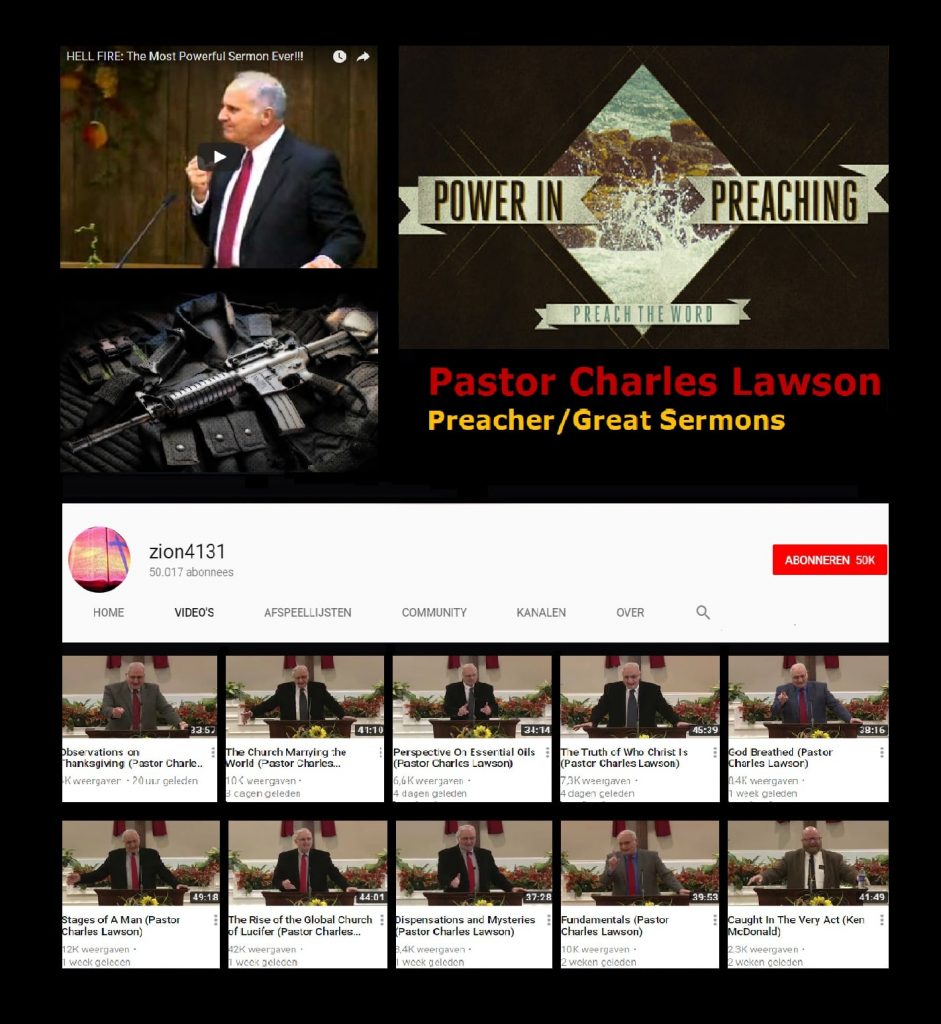 For links

To their
Website, Video's,
YouTube channel:
A Couple of their Video's