The Fourth Industrial Revolution (4IR) is the fourth major industrial era since the initial Industrial Revolution of the 18th century. It is characterized by a fusion of technologies that is blurring the lines between the physical, digital, and biological spheres, collectively referred to as cyber-physical systems.[1] It is marked by emerging technology breakthroughs in a number of fields, including robotics, artificial intelligence, nanotechnology, quantum computing, biotechnology, the Internet of Things, the Industrial Internet of Things (IIoT), fifth-generation wireless technologies (5G), additive manufacturing/3D printing and fully autonomous vehicles.
A Couple of their Video's
THE GREATEST COVER UP IN HISTORY, IS THE COVER UP OF HISTORY
From the halls of our universities, to the lecterns of our seminaries, to the pulpits of our churches, a false narrative of prehistory is proliferating through society. Modern man has been intentionally misinformed concerning the nature and reality of the antediluvian world. This deception is designed to disarm mankind in the face of an ancient enemy not seen since before the waters of the Flood inundated the earth.
For links

To their Website, Video's, YouTube channel:
A Couple Trailers of their Video's
The fight against global climate engineering. With this channel we will continue the effort to make critical and credible data available, data that keeps us all on solid ground and moving forward toward our goal. Time is not on our side, so all of us need to engage in this critical cause in order to bring geoengineering to light and to a halt. This is the battle that must be won or all is lost.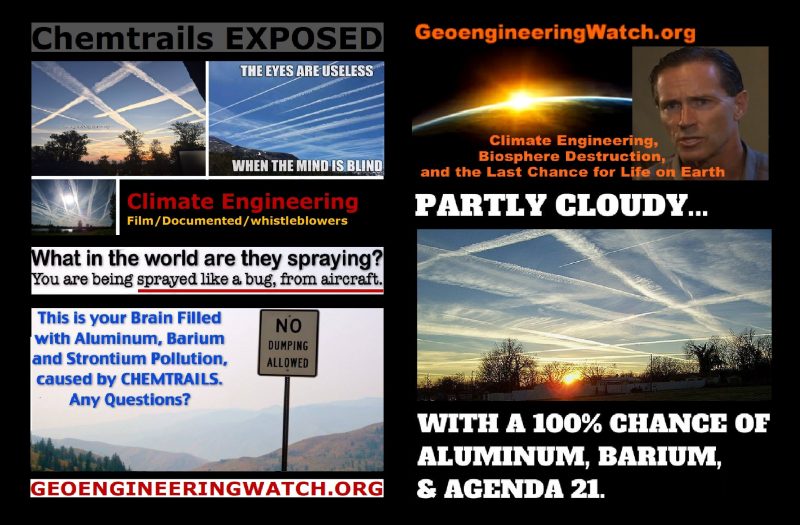 For links

To their Website, Video's, YouTube channel:
Protocol:
How to stay healthy in a world that isn't
A Couple of their Video's